Message from the Pres!
by

Anonymous

Sunday, January 23 2005 @ 07:19 AM EST
Posted in SCOHA 2004/2005
---
Let's first get all the bad comments off the web, if you have to vent - call me, not once have I recieved a call regarding the league, other then from a team rep or an Executive member. If you dont know by now , I will tell you that all of the Leagues executives and team Reps are Volunteers, giving up alot of there time during the season, but anytime i call them in the Summer months. Most of the members have no idea what goes on during the off season, So I will give you a little insight since I have been on the Executive since 1995. Summer meetings, meetings with City hall trying to keep our ice times, lining up the schedule ,refs, timekeepers and I am just touching on a couple of issues that go on all year round. What I am trying to say, is that the Executive and team reps go beyond just playing hockey. Each year we ask for help for the league and the tournament, and it is the same people time in and out, Then I read about getting rid of the players / team reps/ executive, If someone is ready to step up and take over all the BS we as Executive and reps take please call ,because new blood is good. As far as players not showing up, team reps do appreciate calls but - do we need to babysit? NO. So unless you want to walk a mile in our shoes and take the responsibilities, step up and be known.
I've enjoyed my time on the Executive and have met numerous people over the years which I have felt honoured to call my friends now. The Executive is right now working with the City in moving to the Quad pad for next season along with extra games this season at the Quad,
So when you hear about the AGM in late May or early June make an effort to show up. Because usually 20 people decide on how the league is run. If you want to pick a team please step up and let us know now, not half way thru the season. please feel free to call me or talk to me at the Arena, PS the presidents spot is open for election for next season so read between my lines, it would be nice for a change to show up at the Arena to play and watch, just like 90% of the players do while 10% care how the league is run.
Thank you for letting me vent but it has been along 10 years to get this league where it is today since Frank and myself took the reins. So next time you talk to your team rep or one of the Executives just remember - we have lives outside of this hockey.
Tom Burns
---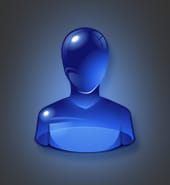 by Anonymous