Summer Hockey starting in June
by

Anonymous

Monday, April 07 2003 @ 10:59 AM EDT
Posted in General News
---
SUMMER HOCKEY - TUNE UP FOR NEXT YEAR !
I am looking for 15-20 players interested in pick up hockey this summer.
WHEN: JUNE 18 - AUG 27 - 10 WEEKS (subject to confirmation by city)
TIMES: WEDNESDAY 7 - 8 PM
WHERE OLYMPIC ARENA, DUNDAS
COST: $100.00 each
CONTACT: MARK POWELL
Email: mpowell@cogeco.ca
PHONE: 561-4266 (biz) 560-7392 (hm)
In order to secure the time slot, I will need payment upfront of $100, by April 25/03. If, for any reason what so ever, I can't get the icetime from the city, 100% will be refunded to you.
The intent is to have good, fast, clean hockey so you can be ready for the new SCOHA season, and there may be a few beverages after each game!
Contact info listed above
---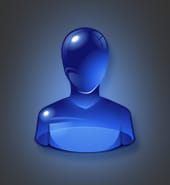 by Anonymous