a dissapointed rookie

by Anonymous
Saturday, March 15 2003 @ 10:00 AM EST
Posted in SCOHA 2002/2003

---
This was my first year in the league. I was very pleased with the officials, but not with the executive. They are all a bunch of useless nobodies if you ask me. Most of them can\'t even skate let alone make decisions about hockey games. I can honestly say that SCOHA is the worst run league I have ever played. ***** needs to go, but even more so them him *****. ***** thinks he is God and ***** doesn\'t know what a blue line is. Great executive you got going on there. I assure you I will never be back, along with a number of other people I have spoken with. It is in my opinion that the way SCOHA is going there won\'t even be a league at valley park within the next couple of years. You guys have more than enough work to do.....
---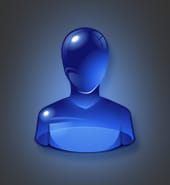 by Anonymous